Are you ready to embark on unforgettable day trips in Oklahoma, filled with adventure and exploration? Look no further, because "Oklahoma Escapes: Day Trips To Remember" is your ultimate guide to discovering the hidden gems and captivating destinations within the state. From serene lakes and sprawling national parks to charming small towns and cultural landmarks, this article is packed with must-visit locations that will leave you with memories to cherish for a lifetime. So grab your map, fill up the gas tank, and get ready to embark on a journey that will captivate your senses and feed your wanderlust.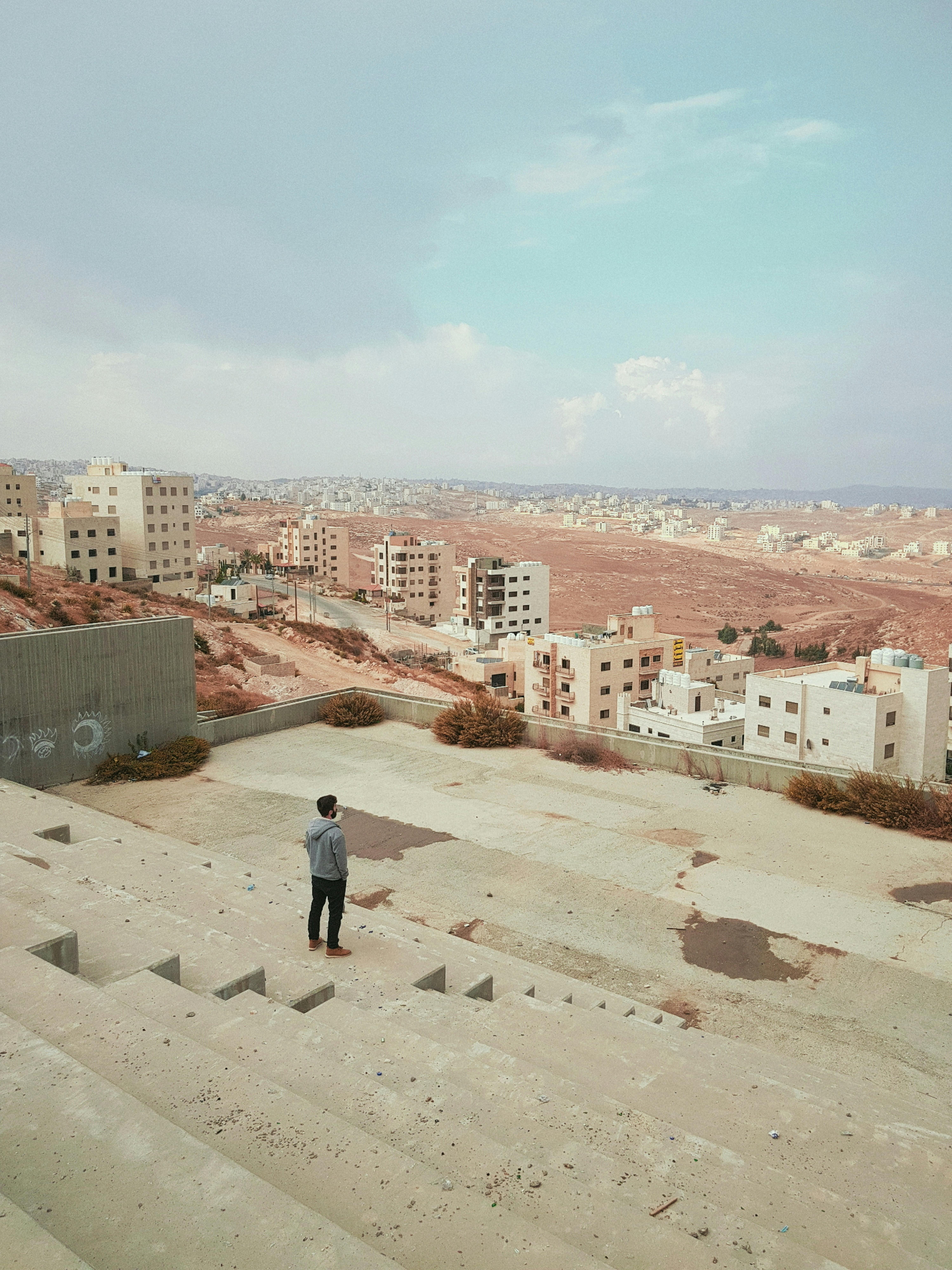 1. Nature Adventures
1.1 Oklahoma City Zoo
The Oklahoma City Zoo is a must-visit destination for nature lovers of all ages. With over 1,900 animals from around the world, you can embark on a thrilling wildlife adventure right in the heart of Oklahoma City. From majestic lions and playful elephants to adorable penguins and colorful birds, the zoo offers a diverse range of species to observe and learn about. Make sure to catch the daily animal feeding sessions and educational presentations to enhance your experience and gain a deeper understanding of the animal kingdom.
1.2 Turner Falls Park
Turner Falls Park is a picturesque natural oasis nestled in the Arbuckle Mountains. With its stunning 77-foot waterfall cascading into a tranquil swimming hole, this park offers the perfect setting for a day of outdoor adventure and relaxation. You can hike along the scenic trails, cool off in the refreshing waters, or simply unwind and enjoy a picnic surrounded by nature's beauty. Don't forget to bring your camera to capture breathtaking views and memories that will last a lifetime.
1.3 Wichita Mountains Wildlife Refuge
For a truly immersive nature experience, the Wichita Mountains Wildlife Refuge is a must-visit destination. Covering over 59,000 acres of rugged terrain, this refuge is home to a diverse range of wildlife, including bison, elk, prairie dogs, and golden eagles. You can explore the refuge through various hiking trails that lead you to stunning vistas and encounters with wildlife. Make sure to bring binoculars and a sense of adventure as you embark on this unique and awe-inspiring nature adventure.
1.4 Tallgrass Prairie Preserve
Step into a world of endless grassy plains at the Tallgrass Prairie Preserve. Spanning over 39,000 acres, this untouched landscape offers a glimpse into the rich history of the American prairie. Take a guided tour or go on a self-guided hike to immerse yourself in the beauty of these sprawling grasslands. Keep an eye out for the magnificent herds of bison that roam freely within the preserve, as well as a variety of plant and animal species that call this unique ecosystem home.
1.5 Beavers Bend State Park
Nestled in the scenic Ouachita Mountains, Beavers Bend State Park is a nature lover's paradise. Offering a wide range of outdoor activities, from hiking and fishing to kayaking and horseback riding, this park has something for everyone. Explore the forested trails, cast your line in the pristine river waters, or simply enjoy a leisurely stroll along the picturesque shores of Broken Bow Lake. With its breathtaking beauty and tranquil atmosphere, Beavers Bend State Park is the perfect escape from the hustle and bustle of everyday life.
2. Cultural Experiences
2.1 Philbrook Museum of Art
Immerse yourself in the world of art and culture at the Philbrook Museum of Art in Tulsa. Housed in a magnificent Italian Renaissance villa, this museum showcases an impressive collection of artworks spanning different periods and styles. From classical European masterpieces to contemporary American art, you can admire the beauty and creativity of renowned artists. Take a leisurely stroll through the stunning gardens surrounding the museum, which feature diverse landscapes and sculptures that add to the overall aesthetic experience.
2.2 National Cowboy & Western Heritage Museum
For a taste of the Wild West, head to the National Cowboy & Western Heritage Museum in Oklahoma City. This museum pays homage to the rich history and heritage of the American cowboy, showcasing an extensive collection of artifacts, art, and memorabilia that capture the spirit of the West. Explore the exhibits dedicated to Native American art, rodeo history, and the life of cowboys through interactive displays and engaging presentations. You can also catch a live rodeo performance or participate in hands-on activities for a truly immersive experience.
2.3 Gilcrease Museum
Located in Tulsa, the Gilcrease Museum is home to one of the world's most comprehensive collections of American Western art and Native American artifacts. Explore the museum's vast galleries filled with paintings, sculptures, and other artworks that depict the history and culture of the American West. The museum's beautiful surroundings, including breathtaking gardens and scenic overlooks, provide a tranquil backdrop for your cultural exploration. Make sure to check the museum's event calendar for engaging workshops, lectures, and performances happening throughout the year.
2.4 Woody Guthrie Center
Pay homage to the legendary folk musician Woody Guthrie at the Woody Guthrie Center in Tulsa. This interactive museum tells the story of Guthrie's life, his impact on American music, and his commitment to social justice. Explore the exhibits that feature personal artifacts, handwritten lyrics, and recordings that showcase Guthrie's contributions to the folk music movement. You can also participate in workshops and live music events to further engage with Guthrie's legacy and the spirit of American folk music.
2.5 Cherokee Heritage Center
Delve into the rich Native American history and culture of the Cherokee Nation at the Cherokee Heritage Center in Park Hill. This cultural hub provides a comprehensive look into the traditions, art, and daily life of the Cherokee people. Explore the museum's exhibits to learn about their history, language, and important figures. Don't miss the opportunity to watch traditional Cherokee crafts being made by skilled artisans or attend cultural demonstrations and performances that highlight the vibrant heritage of the Cherokee Nation.
3. Historic Sites
3.1 Fort Gibson Historic Site
Step back in time and explore the history of the American frontier at the Fort Gibson Historic Site. Established in 1824, this National Historic Landmark was originally a military outpost and played a significant role in protecting the expanding American territories. Take a guided tour of the reconstructed fort to learn about frontier life, visit the exhibits displaying artifacts and historical documents, or simply stroll through the grounds and soak in the atmosphere of this important historical site.
3.2 Oklahoma City National Memorial
A visit to the Oklahoma City National Memorial offers a poignant and reflective experience honoring the victims and survivors of the tragic bombing that occurred in 1995. The memorial pays tribute to those affected by the event through its symbolic design, including the Reflecting Pool, the Field of Empty Chairs, and the Survivor Tree. Take a self-guided tour to learn about the stories of resilience and hope that emerged from this devastating event, and take a moment to reflect on the importance of unity and compassion in times of adversity.
3.3 Fort Sill National Historic Landmark and Museum
Discover the military history of Oklahoma at the Fort Sill National Historic Landmark and Museum. Established in 1869, this historic site served as a frontier army post and played a crucial role in the settlement of the West. Explore the museum's exhibits that showcase artifacts, weapons, and uniforms from various periods in American military history. Take a guided tour of the grounds to visit the historic buildings and gain insight into the daily life of soldiers and their families stationed at Fort Sill.
3.4 Spiro Mounds Archaeological Center
Uncover the mysteries of the ancient Native American civilization at the Spiro Mounds Archaeological Center. This prehistoric site, dating back over 1,000 years, is considered one of the most important archaeological finds in North America. Explore the museum exhibits that display artifacts unearthed from the mounds and learn about the cultural significance and practices of the Spiro people. Take a guided tour of the grounds to see the ancient mound structures and immerse yourself in the rich history of this remarkable archaeological site.
3.5 Woolaroc Museum & Wildlife Preserve
Experience the beauty of the American West and the rich history of the oil industry at the Woolaroc Museum & Wildlife Preserve. Located in the Osage Hills, this unique destination offers a combination of natural beauty, wildlife conservation, and western art and history. Explore the museum's extensive collection of Native American artifacts, western art, and historic firearms. Take a scenic drive through the wildlife preserve to observe bison, elk, and other native species in their natural habitat. With its stunning vistas and engaging exhibits, Woolaroc provides a memorable journey through the history and culture of the American West.
4. Outdoor Activities
4.1 Lake Murray State Park
Escape to the beauty of Lake Murray State Park, Oklahoma's first and largest state park. Nestled around the shores of Lake Murray, this park offers a wide range of outdoor activities for nature enthusiasts. Bring your fishing gear and try your luck at catching bass, catfish, or trout. Explore the hiking and biking trails that wind through the forested hills, where you can observe a variety of flora and fauna. Take a peaceful boat ride across the lake or simply relax on the sandy beaches and soak up the sun. With its abundant recreational opportunities, Lake Murray State Park is the perfect destination for outdoor fun and relaxation.
4.2 Keystone Lake
Located in northeastern Oklahoma, Keystone Lake provides endless opportunities for outdoor adventures. With its vast expanse of water and surrounding parklands, this reservoir offers a range of activities for nature lovers. Take a leisurely boat ride or go kayaking to explore the secluded coves and hidden islands. Cast your line and try your luck at catching crappie, bass, or catfish. Hike along the scenic trails that offer breathtaking views of the lake, or simply indulge in a picnic while enjoying the peaceful atmosphere. Keystone Lake is a true haven for outdoor enthusiasts and a place where unforgettable memories are made.
4.3 Robbers Cave State Park
Discover the rugged beauty of Robbers Cave State Park, a hidden gem nestled in the San Bois Mountains. This park is a paradise for outdoor activities, with its towering cliffs, scenic lakes, and dense forests. Embark on a challenging rock-climbing adventure or test your skills on the park's rappelling and bouldering routes. Go hiking or mountain biking along the extensive trail system that leads you through breathtaking landscapes and fascinating rock formations. Don't forget to pack your fishing gear and try your luck at catching bass, crappie, or catfish in the park's pristine lakes. Robbers Cave State Park offers a true escape into the wild, where you can reconnect with nature and create unforgettable memories.
4.4 Red Rock Canyon Adventure Park
For a unique outdoor experience, visit the Red Rock Canyon Adventure Park in Hinton. Known for its stunning red rock formations and hidden caves, this park offers a range of recreational activities for nature enthusiasts. Go rock climbing and explore the vertical cliffs that offer spectacular views of the surrounding canyon. Take a leisurely hike along the nature trails, where you can marvel at the vibrant red rock formations and discover hidden waterfalls. If you're feeling adventurous, try your hand at rappelling down the rugged canyon walls. Red Rock Canyon Adventure Park is a playground for outdoor enthusiasts and a destination that promises unforgettable thrills and natural beauty.
4.5 Roman Nose State Park
Escape to Roman Nose State Park and immerse yourself in the natural wonders of western Oklahoma. This park, named after a Cheyenne chief, offers a variety of outdoor activities for all ages. Explore the hiking trails that wind through the sandstone cliffs and scenic canyons, offering breathtaking views of the rugged landscape. Bring your golf clubs and enjoy a round of golf on the challenging 18-hole course nestled within the park. Take a relaxing horseback ride through the picturesque terrain, or try your hand at fishing in one of the park's lakes or streams. Whether you're seeking adventure or tranquility, Roman Nose State Park offers the perfect balance of outdoor recreation and natural serenity.
5. Adventure Sports
5.1 Skydiving in Oklahoma
For the ultimate adrenaline rush, why not try skydiving in Oklahoma? Experience the thrill of freefalling through the sky and enjoy breathtaking views of the state's beautiful landscapes. Whether you're a seasoned skydiver or a first-time jumper, there are skydiving centers across Oklahoma that offer tandem jumps and training courses. Soar through the air, feel the rush of the wind, and create memories that will last a lifetime. Skydiving in Oklahoma is an adventure sport that will leave you exhilarated and with a newfound appreciation for the beauty of the state from above.
5.2 Whitewater Rafting on the Arkansas River
Set sail on an exciting whitewater rafting adventure on the Arkansas River. The river's various stretches offer different levels of difficulty, making it suitable for both beginners and experienced rafters. Follow expert guides as you navigate through thrilling rapids, paddle through stunning canyons, and enjoy the scenic beauty along the riverbanks. Whether you're seeking a thrilling adventure or a leisurely float, whitewater rafting on the Arkansas River is an exhilarating activity that allows you to connect with nature, challenge yourself, and create lasting memories.
5.3 Zip Lining at PostOak Canopy Tours
If you're looking for a unique and thrilling way to experience Oklahoma's natural beauty, consider zip-lining at PostOak Canopy Tours in Tulsa. Soar through the treetops, suspended by a harness and zip lines, as you take in breathtaking views of the surrounding forests and hills. The course offers a variety of zip lines and sky bridges that will challenge your sense of adventure and provide a one-of-a-kind experience. Whether you're a seasoned zip-lining enthusiast or a first-timer, PostOak Canopy Tours offers a safe and exhilarating adventure for all ages.
5.4 Off-Roading in Little Sahara State Park
For a thrilling off-road adventure, head to Little Sahara State Park in Waynoka. This unique park features vast sand dunes that resemble a miniature desert, providing the perfect playground for off-roading enthusiasts. Bring your ATV, dune buggy, or dirt bike and explore the sandy terrain as you navigate through the dunes and catch air on the thrilling jumps. If you don't have your own off-road vehicle, you can rent one from nearby outfitters. Little Sahara State Park offers an adrenaline-pumping experience and a chance to unleash your inner adventurer.
5.5 Biking at KATY Trail
Discover the beauty of Oklahoma's countryside on a biking adventure along the KATY Trail. This scenic trail follows the route of the old Missouri-Kansas-Texas railroad and offers a smooth and leisurely ride suitable for all ages and skill levels. Pedal along the serene landscape, passing through charming small towns and enjoying the sights and sounds of nature. The trail is well-maintained and offers amenities such as rest areas and picnic spots along the way. Biking at KATY Trail is a wonderful way to experience the state's natural beauty, get some exercise, and create lasting memories with friends and family.
6. Family-Friendly Destinations
6.1 Frontier City Theme Park
If you're traveling with the family, make sure to visit Frontier City Theme Park in Oklahoma City. This Wild West-themed amusement park offers a variety of thrilling rides, live entertainment, and fun-filled attractions for all ages. From high-speed roller coasters to exciting water slides, there's something for everyone to enjoy. Catch a live Wild West gunfight reenactment, be mesmerized by the acrobatic performances, or cool off at the water park. Frontier City Theme Park promises a day of laughter, excitement, and unforgettable family memories.
6.2 Science Museum Oklahoma
Ignite your curiosity and spark your imagination at the Science Museum Oklahoma in Oklahoma City. This interactive museum offers a wide range of exhibits and hands-on activities that engage visitors of all ages. Explore the wonders of the natural world, unravel the mysteries of outer space, or discover the marvels of technology and innovation. From interactive experiments to live science demonstrations, the museum provides a fun and educational experience for the whole family. Don't miss the chance to watch a show at the museum's planetarium or gaze at the stars in the gardens' outdoor observatory.
6.3 Oklahoma Aquarium
Dive into an underwater adventure at the Oklahoma Aquarium in Jenks. This state-of-the-art facility is home to a diverse array of marine life, showcasing fascinating exhibits that explore different ecosystems and ocean habitats. Walk through acrylic tunnels surrounded by sharks, stingrays, and sea turtles in the "Shark Adventure" exhibit. Marvel at vibrant tropical fish in the "Aquanaut Adventure" exhibit, where you can also touch stingrays and interact with various marine creatures. The Oklahoma Aquarium offers a unique opportunity to learn about the wonders of the ocean and create lasting memories with your family.
6.4 Myriad Botanical Gardens
Escape to a peaceful oasis in the heart of Oklahoma City at the Myriad Botanical Gardens. This vibrant urban park offers beautifully landscaped gardens, lush green spaces, and a variety of attractions for families. Stroll through the Crystal Bridge Tropical Conservatory and immerse yourself in the beauty of exotic plants and cascading waterfalls. Let your little ones explore the children's garden, complete with a splash pad and interactive exhibits. The Myriad Botanical Gardens also hosts regular events and workshops that cater to families, making it an ideal destination for a day of outdoor fun and relaxation.
6.5 Sam Noble Oklahoma Museum of Natural History
Take a journey back in time at the Sam Noble Oklahoma Museum of Natural History in Norman. This fascinating museum showcases the rich history and diversity of Oklahoma's natural heritage. Explore the exhibits that feature dinosaur fossils, ancient artifacts, and interactive displays that bring the past to life. From towering dinosaur skeletons to intricate Native American artwork, the museum offers an immersive experience that captivates visitors of all ages. Take part in hands-on activities, attend educational programs, or join a guided tour to gain a deeper understanding of Oklahoma's natural history and its significance in the larger context of our world.
7. Food and Drink
7.1 Wine Tasting in Oklahoma
Embark on a delightful journey through Oklahoma's burgeoning wine country and indulge in wine tasting at one of the many wineries across the state. From the rolling hills of the Ozarks to the scenic vineyards along the Red River, Oklahoma's wineries offer a wide range of varietals and flavors to suit every palate. Explore the tasting rooms, learn about the winemaking process, and sample award-winning wines while enjoying the beautiful landscapes that surround you. Wine tasting in Oklahoma is a perfect way to relax, savor the flavors of the region, and discover a hidden gem in the world of American winemaking.
7.2 Brewery Tours in Tulsa
If beer is more to your taste, Tulsa offers a vibrant craft beer scene with breweries that welcome visitors for tours and tastings. Embark on a brewery tour and discover the art and science behind brewing exceptional beers. Learn about the different brewing techniques, taste a variety of beer styles, and gain insight into the passion and creativity of local brewers. Whether you prefer hoppy IPAs, smooth stouts, or crisp lagers, Tulsa's breweries offer a diverse array of flavors that will satisfy even the most discerning beer enthusiasts. Raise a glass and celebrate the thriving craft beer culture in Tulsa.
7.3 Bison Burgers in Oklahoma City
For a true taste of Oklahoma's rich culinary heritage, indulge in a bison burger in Oklahoma City. Bison, also known as buffalo, is lean and flavorful, offering a unique twist on the classic hamburger. Many restaurants across the city serve bison burgers made from locally sourced, grass-fed bison meat. Whether you prefer your burger topped with traditional condiments or adventurous flavors, you're sure to savor each juicy bite. A bison burger is not only a delicious culinary experience but also a way to support local agriculture and embrace Oklahoma's connection to its natural surroundings.
7.4 Barbecue Joints in Tulsa
Satisfy your cravings for smoky, tender, and flavorful barbecue by visiting the renowned barbecue joints in Tulsa. The city boasts a vibrant barbecue scene, with pitmasters who have perfected the art of smoking meat to perfection. From mouthwatering ribs and pulled pork to succulent brisket and savory sausages, there's a wide range of options to satisfy every barbecue lover. Whether you prefer Kansas City-style, Texas-style, or a unique Oklahoma twist, Tulsa's barbecue joints offer a delicious feast that will leave you craving for more. Grab a plate of your favorite barbecue, slather it with tangy sauces, and experience the true taste of Southern hospitality.
7.5 Farmers Markets across the State
Immerse yourself in the vibrant flavors and colorful displays of Oklahoma's farmers markets. From bustling urban markets to quaint rural gatherings, these local gems offer a chance to meet farmers, artisans, and producers while supporting local agriculture. Explore the wide array of fruits, vegetables, meats, cheeses, baked goods, and other handcrafted products. Sample the season's bounty, engage in friendly conversations with vendors, and discover the culinary treasures that Oklahoma has to offer. Whether you're a passionate foodie or simply appreciate fresh, locally sourced ingredients, a visit to one of Oklahoma's farmers markets is a delightful experience for all.
8. Scenic Drives
8.1 Talimena National Scenic Byway
Embark on a scenic drive along the Talimena National Scenic Byway and immerse yourself in the breathtaking beauty of the Ouachita Mountains. This 54-mile stretch of road winds its way through the dense forests, offering panoramic views of the surrounding valleys and peaks. Take your time to stop at various overlooks and scenic points to fully appreciate the natural splendor. During the fall, the foliage transforms into a stunning palette of vibrant colors, making this route even more mesmerizing. The Talimena National Scenic Byway is an ideal destination for a leisurely drive, where you can unwind and reconnect with nature.
8.2 Route 66
Discover the iconic Route 66 and embark on a nostalgic journey through Oklahoma's heartland. This legendary highway, also known as the "Mother Road," stretches across the state, offering a glimpse into the history and culture of America's past. Drive through charming towns, admire the vintage neon signs, and stop at classic roadside attractions that have become symbols of Route 66. From the famous Blue Whale of Catoosa to the quirky pop culture of the Route 66 Museum in Clinton, this historic route promises an unforgettable adventure filled with nostalgia, charm, and the spirit of the open road.
8.3 Pony Bridge
Take a scenic drive to the Pony Bridge, a hidden gem located in Pawnee County. This historic suspension bridge spans over the Arkansas River, offering stunning views of the river valley and surrounding countryside. Built in 1926, the Pony Bridge is a testament to early engineering and serves as a reminder of Oklahoma's rich history. Capture the beauty of the bridge against the backdrop of the serene river, or take a leisurely walk and enjoy the tranquil atmosphere. The Pony Bridge is a picturesque destination ideal for a peaceful and scenic drive.
8.4 Wichita Mountains Scenic Byway
Embark on a picturesque drive through the Wichita Mountains Wildlife Refuge along the Wichita Mountains Scenic Byway. This 26-mile route takes you through rolling grasslands, forested hills, and rugged mountains, showcasing the diverse landscapes of southwestern Oklahoma. Enjoy breathtaking views of wildlife roaming freely in their natural habitat as you wind your way through the refuge. Look out for herds of bison, elk, and deer, as well as a variety of birds and other wildlife. The Wichita Mountains Scenic Byway offers a chance to escape the noise of the city and immerse yourself in the tranquility and beauty of nature.
8.5 Indian Nation Turnpike
Cruise along the Indian Nation Turnpike and experience the beauty of southeastern Oklahoma. This well-maintained toll road cuts through the scenic landscape, passing by picturesque lakes, rolling hills, and charming small towns. Take in the tranquil views of Lake Eufaula, Oklahoma's largest lake, and explore the recreational opportunities along its shores. Drive through the historic town of McAlester and explore its rich coal mining heritage. The Indian Nation Turnpike offers a relaxing and picturesque drive, where you can enjoy the natural splendor and discover the hidden treasures of southeastern Oklahoma.
9. Hidden Gems
9.1 The Pioneer Woman Mercantile
Visit The Pioneer Woman Mercantile in Pawhuska and step into the world of celebrity chef Ree Drummond, also known as The Pioneer Woman. This charming destination is a delightful combination of a restaurant, bakery, and retail store. Indulge in hearty comfort food, delicious pastries, and homemade favorites inspired by Ree Drummond's popular recipes. Browse the unique selection of kitchenware, home decor, and gift items that celebrate the spirit of the American West. The Pioneer Woman Mercantile offers a cozy and welcoming atmosphere, where you can experience firsthand the warm hospitality and down-to-earth charm for which Ree Drummond is beloved.
9.2 The Holy City
Explore The Holy City, a unique religious site located in the scenic Black Hills near Lawton. This sprawling outdoor museum depicts biblical scenes through life-sized sculptures and landscaped gardens, providing a serene and spiritual atmosphere. Wander through the winding paths and marvel at the intricate details of the sculptures that bring biblical stories to life. The Holy City offers a contemplative and educational experience, inviting visitors of all faiths to reflect and find peace in its tranquil surroundings.
9.3 The Round Barn
Travel back in time at The Round Barn in Arcadia, an architectural marvel that has become a beloved landmark. Built in 1898, this beautifully restored round barn is a testament to the ingenuity and craftsmanship of the past. Step inside and be amazed by the unique design and acoustics of the structure, which has hosted numerous events and concerts over the years. Explore the museum exhibits that tell the story of the barn's history and its importance in the community. The Round Barn is a quintessential Oklahoma icon that provides a glimpse into the state's agricultural heritage and the resilience of its people.
9.4 Toy and Action Figure Museum
Unleash your inner child and immerse yourself in the world of toys and action figures at the Toy and Action Figure Museum in Pauls Valley. This quirky museum showcases a vast collection of toys and action figures, paying homage to popular culture and childhood nostalgia. Marvel at the displays featuring iconic characters from movies, comics, and television shows, and learn about the history of these beloved toys. The Toy and Action Figure Museum offers a fun and interactive experience for visitors of all ages, where you can relive your favorite childhood memories and discover new treasures.
9.5 Black Mesa State Park
Escape to the natural beauty of Black Mesa State Park, situated in the far northwestern corner of Oklahoma. This hidden gem offers stunning landscapes, rugged mesas, and breathtaking sunsets. Hike to the summit of Black Mesa, the highest point in the state, and be rewarded with panoramic views that stretch across the plains and into neighboring states. Explore the park's diverse flora and fauna, including native grasslands and abundant wildlife. With its remote location and untouched beauty, Black Mesa State Park is a haven for outdoor enthusiasts and a place where you can truly disconnect from the outside world.
10. Festivals and Events
10.1 Oklahoma State Fair
Join the festivities at the Oklahoma State Fair, an annual event that celebrates the rich culture, traditions, and agricultural heritage of the state. This 11-day extravaganza offers a wide range of attractions, entertainment, and mouthwatering food that will delight visitors of all ages. From thrilling rides and games to live music performances and livestock shows, there's never a dull moment at the fair. Indulge in classic fair foods like corn dogs and funnel cakes, or sample unique culinary creations that showcase the diversity of Oklahoma's food scene. The Oklahoma State Fair is a beloved tradition that brings the community together for fun, laughter, and unforgettable memories.
10.2 Tulsa State Fair
Experience the magic of the Tulsa State Fair, a tradition that has been entertaining Oklahomans for over a century. This family-friendly event offers a wide array of attractions, including thrilling rides, live entertainment, and educational exhibits. Explore the agricultural exhibits showcasing livestock and farm animals, or indulge in delicious fair foods that will satisfy every craving. Witness the excitement of live horse racing or cheer on your favorite performers at the talent competitions. The Tulsa State Fair is a celebration of community, culture, and the best of what Oklahoma has to offer.
10.3 Red Earth Festival
Immerse yourself in Native American art, dance, and culture at the Red Earth Festival in Oklahoma City. This annual event showcases the richness and diversity of Native American heritage through traditional art forms, including pottery, beadwork, and traditional dancing. Explore the vibrant marketplace, where you can purchase authentic Native American crafts and jewelry. Witness powwow dances and listen to captivating storytelling that brings ancient traditions to life. The Red Earth Festival is a celebration of Native American culture that fosters understanding, appreciation, and respect for Oklahoma's indigenous communities.
10.4 Poteau Balloon Fest
Experience the awe-inspiring sight of hot air balloons taking flight at the Poteau Balloon Fest. Held annually in Poteau, this festival offers a magical atmosphere where colorful balloons fill the sky. Watch as pilots skillfully navigate their balloons, creating a spectacle that is both exhilarating and breathtaking. Enjoy live music performances, shop from local artisans, and indulge in delicious food from a variety of vendors. The Poteau Balloon Fest is a celebration of community and a chance to experience the thrill and beauty of hot air ballooning.
10.5 Norman Music Festival
Join music enthusiasts from across the state at the Norman Music Festival, a vibrant celebration of local and national talent. This annual event showcases a wide range of musical genres, with performances by both established and up-and-coming artists. Explore the various stages scattered throughout downtown Norman, where you can discover new sounds and immerse yourself in the energy of live music. In addition to the musical performances, the festival also features local food vendors, art installations, and interactive activities that create a lively and inclusive atmosphere. The Norman Music Festival is a testament to the rich music scene in Oklahoma and a memorable experience for music lovers of all ages.