Are you looking for a perfect getaway that will satisfy your craving for music, culture, and local wonders? Look no further than Austin, Texas! This vibrant city offers an abundance of incredible day trip opportunities that will leave you wanting more. Whether you're a music lover wanting to explore the live music scene, a history enthusiast wanting to delve into the rich cultural heritage, or an adventure seeker wanting to discover the wonders of Austin's natural beauty, this article will guide you through the best day trip destinations that Austin has to offer.
Heading 1: Outdoor Activities
Austin, Texas is known for its beautiful natural scenery and abundance of outdoor activities. Whether you're a nature enthusiast or simply want to enjoy the great outdoors, Austin has plenty to offer. From hiking and nature trails to water activities and thrilling adventure parks, there's something for everyone to enjoy.
Subheading 1.1: Hiking and Nature Trails
If you love exploring the outdoors and getting close to nature, Austin has a variety of hiking and nature trails that are perfect for you. One popular hiking spot is the Barton Creek Greenbelt, which offers over 12 miles of trails with stunning views of the creek and surrounding greenery. Another popular choice is the McKinney Falls State Park, where you can hike along the Onion Creek and explore beautiful waterfalls.
Subheading 1.2: Water Activities
With its many lakes and rivers, Austin is a paradise for water lovers. Lady Bird Lake is a popular destination for activities such as kayaking, paddleboarding, and canoeing. You can rent equipment and spend a leisurely day on the calm waters, enjoying the beautiful scenery and wildlife. If you're looking for something more adventurous, head to Lake Travis or Lake Austin for activities like jet skiing, wakeboarding, and even parasailing.
Subheading 1.3: Ziplining and Adventure Parks
For those seeking an adrenaline rush, Austin offers thrilling ziplining and adventure parks. Just outside the city, you'll find zipline tours that take you soaring through the treetops, offering breathtaking views of the surrounding landscapes. Additionally, there are adventure parks that feature obstacle courses, rope courses, and rock climbing walls, providing fun and excitement for people of all ages.
Heading 2: Historical Sites and Museums
Austin is rich in history and culture, and there are several historical sites and museums that offer a glimpse into the city's past. Whether you're interested in Texas history, politics, or presidential legacies, Austin has something for everyone.
Subheading 2.1: The Bullock Texas State History Museum
The Bullock Texas State History Museum is a must-visit for history enthusiasts. This museum offers a comprehensive look at the history of Texas, from the early days of Native American settlements to the present day. With interactive exhibits and immersive displays, you can learn about the state's diverse cultural heritage and the significant events that have shaped Texas.
Subheading 2.2: The Texas State Capitol
No visit to Austin would be complete without a visit to the Texas State Capitol, the largest state capitol building in the United States. This impressive structure is not only a symbol of Texas pride but also a hub of political activity. Take a guided tour of the Capitol to explore its historical significance and marvel at the stunning architecture.
Subheading 2.3: The LBJ Presidential Library
For those interested in American politics, the LBJ Presidential Library is a must-see. Dedicated to the life and presidency of Lyndon B. Johnson, the library offers a comprehensive look at the turbulent times during which Johnson served as president. Explore exhibits highlighting the Civil Rights Movement, the Vietnam War, and other pivotal moments in American history.
Heading 3: Live Music Venues
Austin is often referred to as the "Live Music Capital of the World," and for a good reason. The city is teeming with live music venues where you can catch both local and international acts. Whether you're a fan of rock, country, blues, or jazz, Austin has a venue for every musical taste.
Subheading 3.1: The Continental Club
The Continental Club is a legendary music venue that has been hosting live performances since 1957. With its intimate setting and cozy atmosphere, it's the perfect place to catch a show by both up-and-coming artists and renowned musicians. From blues and rockabilly to country and alternative, the Continental Club offers a diverse range of musical genres.
Subheading 3.2: ACL Live at The Moody Theater
If you're a fan of televised music performances, you're probably familiar with ACL Live at The Moody Theater. This state-of-the-art venue is home to the long-running television series "Austin City Limits," which showcases the best of live music. With its excellent acoustics and intimate setting, ACL Live offers a unique concert experience that you won't want to miss.
Subheading 3.3: Stubb's Bar-B-Q
Combine mouthwatering barbecue with live music at Stubb's Bar-B-Q. This iconic venue has been a staple in the Austin music scene for decades. Whether you're enjoying a delicious meal in the restaurant or catching a show in the outdoor amphitheater, Stubb's offers a true Texas experience. From local acts to nationally recognized artists, you can enjoy great music while savoring the authentic flavors of Texas barbecue.
Heading 4: Art and Culture
Austin is a vibrant city that celebrates art and culture in all its forms. From world-class museums to quirky galleries, there are endless opportunities to explore and appreciate the arts.
Subheading 4.1: The Blanton Museum of Art
The Blanton Museum of Art is a must-visit for art enthusiasts. Located on the University of Texas campus, this museum houses a vast collection of European, American, and Latin American art. From classical masterpieces to contemporary works, the Blanton Museum offers a diverse range of artistic styles and periods. Don't miss the iconic "Austin" sculpture by Ellsworth Kelly, which has become a symbol of the city.
Subheading 4.2: The Mexic-Arte Museum
Dedicated to Mexican and Latin American art and culture, the Mexic-Arte Museum is a gem in the heart of downtown Austin. The museum showcases a variety of exhibitions, ranging from traditional folk art to contemporary installations. With its focus on celebrating and preserving the cultural heritage of the region, the Mexic-Arte Museum offers a unique and enriching experience.
Subheading 4.3: The Austin Film Society
If you're a film lover, the Austin Film Society is the place to be. This nonprofit organization is dedicated to showcasing and promoting independent and international cinema. From classic films to avant-garde works, the Austin Film Society screens a diverse selection of movies that you won't find in mainstream theaters. Additionally, the society hosts screenings, discussions, and educational programs to foster a vibrant film culture in Austin.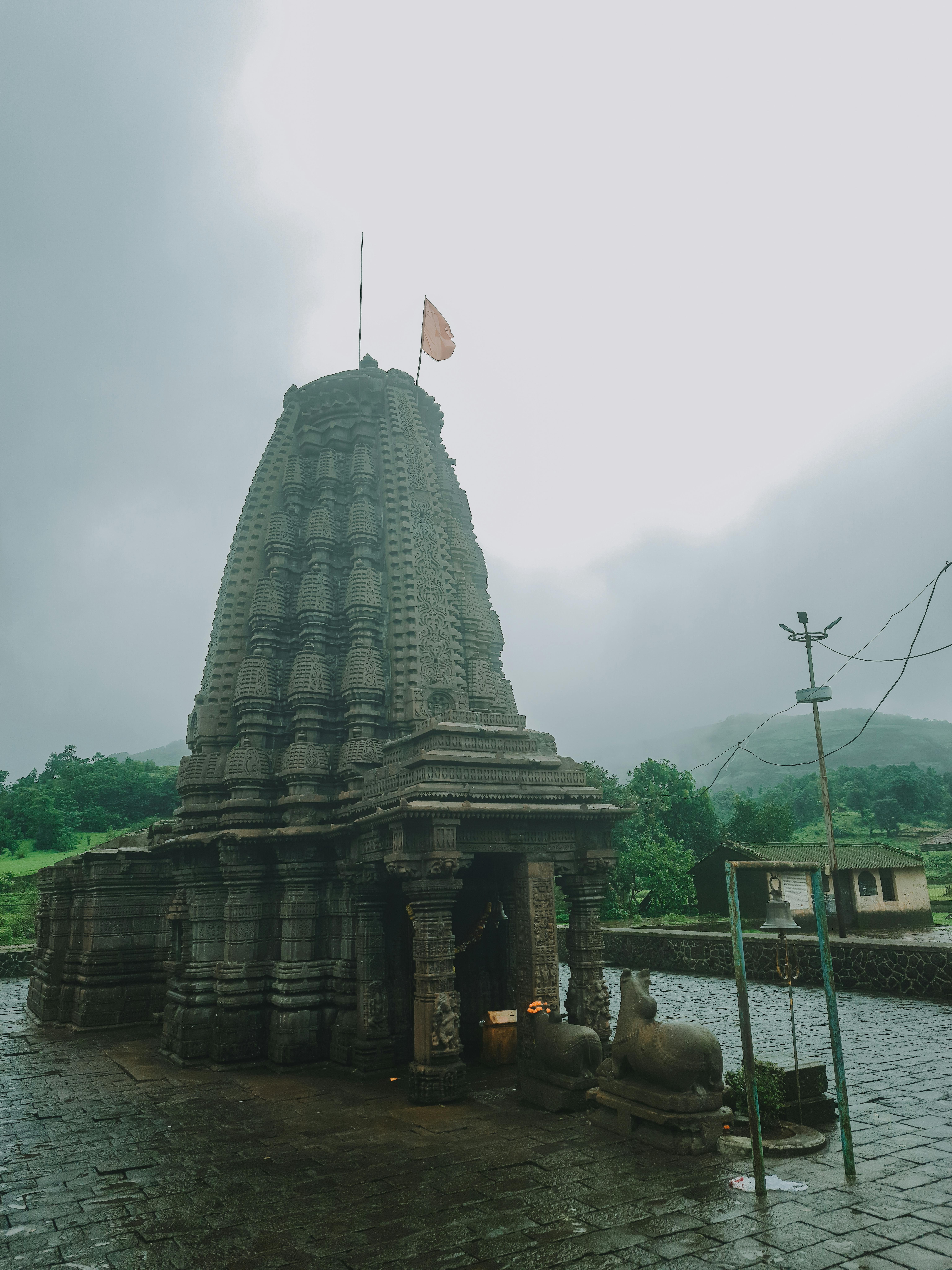 Heading 5: Food and Dining
Austin is a food lover's paradise, offering a wide range of culinary delights to satisfy every palate. From food trucks and barbecue joints to brewery tours, there's no shortage of options when it comes to dining in Austin.
Subheading 5.1: Austin Food Truck Tour
Embark on a culinary adventure with an Austin food truck tour. The city is famous for its diverse and vibrant food truck scene, offering everything from tacos and burgers to crepes and gourmet desserts. Take a guided tour and sample a variety of delicious dishes from different trucks, allowing you to experience the full spectrum of Austin's street food culture.
Subheading 5.2: Barbecue Joints
No visit to Austin would be complete without indulging in some mouthwatering barbecue. The city is renowned for its slow-smoked meats, tender ribs, and flavorful brisket. From iconic establishments like Franklin Barbecue to hidden gems like la Barbecue, there are plenty of options to satisfy your carnivorous cravings. Don't forget to pair your barbecue feast with classic southern sides like mac and cheese, baked beans, and cornbread.
Subheading 5.3: Austin Beer and Brewery Tours
With its thriving craft beer scene, Austin is a paradise for beer enthusiasts. Take a brewery tour and discover the city's best breweries, where you can sample a diverse range of local brews. From hoppy IPAs to rich stouts, there's a beer for every taste. Additionally, many breweries offer guided tours that provide insight into the brewing process and the history of Austin's beer culture.
Heading 6: Unique Attractions
In addition to its natural beauty and cultural landmarks, Austin boasts several unique attractions that are sure to captivate visitors.
Subheading 6.1: The Cathedral of Junk
Step into a world of whimsy and imagination at the Cathedral of Junk. This quirky art installation is the creation of Vince Hannemann, who has spent decades building a towering structure out of discarded materials. Explore the maze-like corridors and discover hidden treasures in this one-of-a-kind attraction. The Cathedral of Junk is a testament to Austin's artistic spirit and the power of creativity.
Subheading 6.2: The Museum of the Weird
For those fascinated by the bizarre and the macabre, the Museum of the Weird is a must-visit. This eclectic museum showcases oddities and curiosities from around the world, ranging from shrunken heads to two-headed animals. Explore exhibits that will leave you both intrigued and perplexed, as you delve into the strange and unexplained. The Museum of the Weird is a testament to Austin's eccentricity and embrace of the unconventional.
Subheading 6.3: The Austin Nature and Science Center
For a family-friendly and educational experience, visit the Austin Nature and Science Center. This interactive museum offers a variety of exhibits and activities that focus on the natural world and scientific exploration. From hands-on experiments to wildlife encounters, the center provides a fun and engaging experience for visitors of all ages. Learn about local flora and fauna, explore the night sky in the planetarium, or take a guided nature hike through the surrounding trails.
Heading 7: Natural Springs and Swimming Holes
Escape the heat of Texas and cool off in one of Austin's natural springs or swimming holes. These natural treasures offer a refreshing oasis in the midst of the city's hustle and bustle.
Subheading 7.1: Barton Springs Pool
Barton Springs Pool is a beloved Austin landmark and a popular spot for both locals and tourists. This three-acre natural swimming pool is fed by natural springs, creating crystal-clear waters that are perfect for swimming and picnicking. Surrounded by lush greenery, Barton Springs Pool offers a serene and tranquil setting where you can escape the heat and enjoy the beauty of nature.
Subheading 7.2: Hamilton Pool Preserve
Just outside of Austin, you'll find the breathtaking Hamilton Pool Preserve. This natural swimming hole is nestled in a collapsed grotto and is surrounded by a lush oasis. With its stunning waterfall and emerald-green waters, Hamilton Pool Preserve feels like a hidden paradise. Visitors can swim, sunbathe on the rocky beach, or hike along the trails that surround the pool.
Subheading 7.3: Jacob's Well
Located in the Texas Hill Country, Jacob's Well is a natural artesian spring that creates a beautiful and unique swimming hole. The crystal-clear water is perfect for swimming, snorkeling, and even scuba diving. Surrounded by limestone cliffs and picturesque scenery, Jacob's Well is a popular destination for outdoor enthusiasts seeking a refreshing escape from the heat.
Heading 8: Festivals and Events
Austin is known for its vibrant festival culture and lively events that attract people from all over the world. Whether you're a music lover, a film enthusiast, or simply looking to immerse yourself in the local culture, Austin's festivals and events are not to be missed.
Subheading 8.1: South by Southwest (SXSW)
South by Southwest, commonly referred to as SXSW, is one of the largest and most well-known festivals in Austin. This multi-faceted event combines conferences, trade shows, and festivals that celebrate the intersecting industries of film, music, and technology. With hundreds of performances, film screenings, and interactive exhibits, SXSW offers a unique and immersive experience for attendees.
Subheading 8.2: Austin City Limits Music Festival
The Austin City Limits Music Festival, or ACL Fest, is an annual music festival that showcases a diverse lineup of musical acts. From indie rock to hip-hop, ACL Fest offers something for every music lover. The festival takes place over two weekends in Zilker Park, allowing attendees to enjoy live performances against the backdrop of Austin's skyline.
Subheading 8.3: Zilker Park Kite Festival
The Zilker Park Kite Festival is a beloved tradition in Austin, dating back to 1929. This free event brings together kite enthusiasts of all ages to celebrate the joy of flying kites. The festival features a variety of kite contests, live music, food vendors, and family-friendly activities. Join in the fun and let your kite soar high in the Austin sky.
Heading 9: Day Trips to Nearby Towns
While Austin has plenty to offer, its proximity to other charming towns makes it an ideal base for day trips. Explore the surrounding areas and discover the unique attractions and picturesque landscapes that await you.
Subheading 9.1: Fredericksburg
Known for its German heritage and picturesque vineyards, Fredericksburg is a popular day trip destination from Austin. Explore the charming main street, lined with shops and restaurants, or visit one of the many wineries and breweries in the area. Don't miss the opportunity to taste authentic German cuisine and sip on local wines while enjoying the small-town charm of Fredericksburg.
Subheading 9.2: Wimberley
Escape the city and immerse yourself in the natural beauty of Wimberley. This quaint town is famous for its stunning views of the Blanco River and its vibrant arts community. Explore the local art galleries, visit the unique shops, or take a dip in the refreshing waters of the Blue Hole, a natural swimming area surrounded by cypress trees.
Subheading 9.3: Lockhart
For a true taste of Texas barbecue, a day trip to Lockhart is a must. Known as the "Barbecue Capital of Texas," Lockhart is home to several legendary barbecue joints that have been serving up mouthwatering meat for generations. Indulge in a barbecue feast and savor the flavors of perfectly smoked brisket, ribs, and sausage. Lockhart is a destination that will satisfy your carnivorous cravings and leave you longing for more.
Heading 10: Sporting Activities
For sports enthusiasts, Austin offers a variety of activities that allow you to immerse yourself in the local sporting culture.
Subheading 10.1: Canoeing and Kayaking on Lady Bird Lake
Lady Bird Lake is the perfect place to enjoy a day of canoeing or kayaking. Rent a boat and paddle along the calm waters, taking in the beautiful views of the downtown skyline and the surrounding nature. This peaceful activity allows you to unwind and reconnect with nature, right in the heart of Austin.
Subheading 10.2: Watching a University of Texas Football Game
Experience the excitement of college football by attending a University of Texas Longhorns game. The team's home stadium, Darrell K Royal-Texas Memorial Stadium, is a massive venue that can hold over 100,000 fans. Join the sea of burnt orange and cheer on the Longhorns as they battle it out on the field. The electrifying atmosphere and passionate fans make attending a Longhorns game a memorable experience.
Subheading 10.3: Disc Golf at Roy G. Guerrero Park
If you're a fan of golf or simply enjoy outdoor activities, give disc golf a try at Roy G. Guerrero Park. This sprawling park offers a challenging disc golf course that winds through scenic wooded areas and open fields. Bring your own discs or rent them from the park, and spend the day honing your skills while enjoying the natural beauty of the park.
With its diverse range of activities and attractions, Austin truly has something for everyone. Whether you're an outdoor adventurer, a history buff, a music lover, an art enthusiast, a foodie, or a sports fan, you'll find plenty to explore and enjoy in this vibrant and lively city. So pack your bags, grab your sunscreen, and get ready for an unforgettable adventure in Austin, Texas.